Delaware WIC Program
Blue Hen Corp Center
655 Bay Rd, Suite 1C
Dover, Delaware, United States 19901
What is the Delaware WIC Program?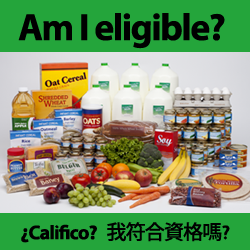 WIC provides:



Nutritious foods to supplement diets, Information on healthy eating,



Breastfeeding support, and Referrals to other healthcare, welfare and social services



To low-income women, infants & children up to age 5 who are at nutritional risk.



Applicants for the WIC Program
Do You Qualify?
You must:



Reside in Delaware;




Have a nutritional risk;




Meet income guidelines;



and be a:



Pregnant woman (through pregnancy and up to 6 weeks after birth or after pregnancy ends) or



Breastfeeding woman (up to the infant's 1st birthday) or



Postpartum woman , who is not breastfeeding (up to 6 months after the birth of an infant or after pregnancy ends) or




Child or infant less than 5 years old.



---
Related Classifieds
The bucket truck is 97 GMC 4x4 60 ft working with pony motor height hydraulic winch under CDL nice
$27500.00
Up for sale we have a 2003 jeep Wrangler 4.0 L with 4 spd Auto with overdrive,cold A/C and Hot Heat
Price:$7000.00
2002 Chevy Silverado 1500. NEEDS TRANS. WORK. NEW fuel pump. 2 New front tires. New truck bed cover.
Price:$3000.00
1999 Ford Super Cab Loaded NEEDS TRANS.WORK 180,000 MILES RUNS GREAT MUST SELL
Price:$2200.00
Recently Posted Classifieds